Individual subscriptions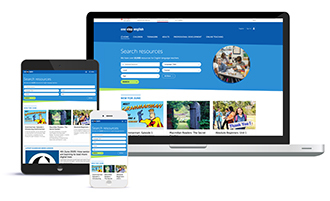 Enhance your lessons today with a subscription to onestopenglish.
For less than a cup of coffee (£1.75 a month*), you could get full access to thousands of professionally written and edited resources including:
Find resources and materials for students of all ages, from preschool to adult
Support mixed abilities with resources at different language levels.
Bring authentic content into your classrooms with onestopenglish news lessons from The Guardian and business news sources
Engage your students with high-quality animations, games, interactive resources, videos, and flashcards.
Continuously improve your teaching skills with tips from industry experts.
Introduce your students to themes that are not covered in typical coursebooks with our dedicated content banks for diversity and inclusion.
Save content for ease of use when you need it.
*Price if paid annually. Monthly subscriptions also available from £1.99 a month.
If you need a bit more convincing of the value of a onestopenglish subscription, you can view a selection of our top resources here